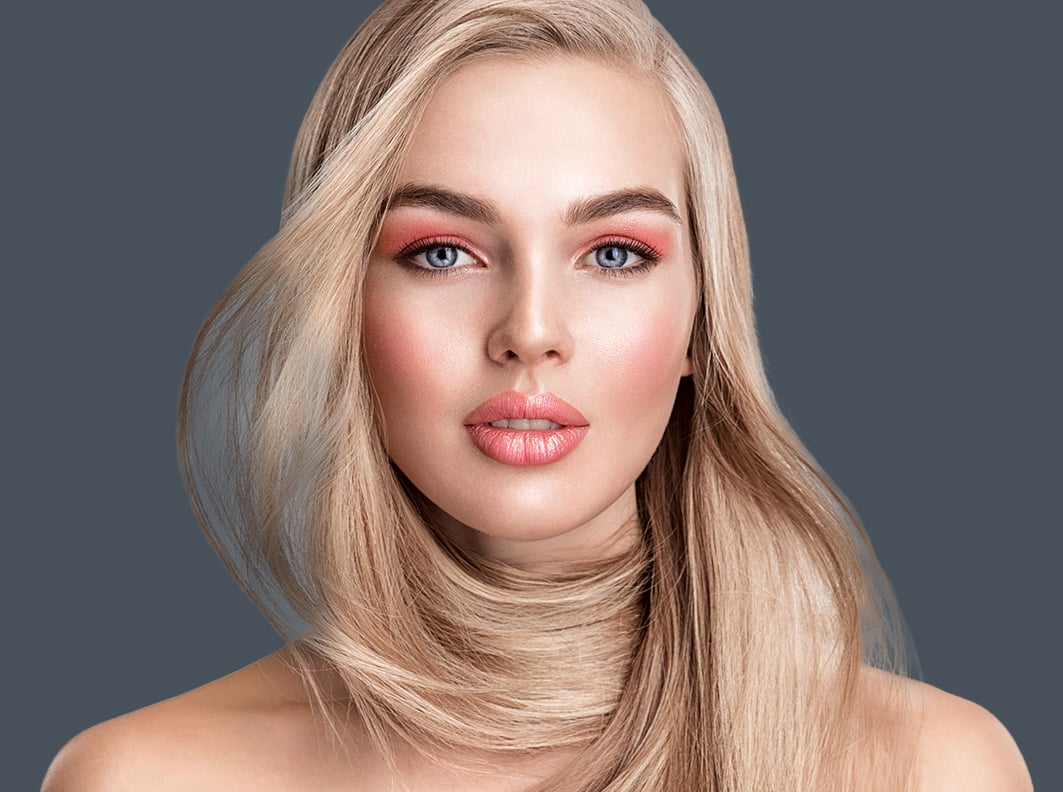 It's exciting to get started with hair extensions. Enhancing your hair with natural hair extensions is a creative way to express your personal style. Extensions can also help when a style experiment hasn't gone well. They give your own hair time to grow out or recover from severe processing. All ages can use them, for a subtle or dramatic boost to lift your confidence.
Here's how to choose extensions, how to install and remove them, and how to care for them. This advice is for straight and wavy tape in extensions.
What makes hair extensions good quality?
Hair extensions that you'll enjoy wearing are an investment. Ex10sions are created to be the best, most versatile permanent extensions available. Learn how Ex10sions provide quality natural extensions.
Healthy, consistent hair is the foundation
Attractive hair extensions start with quality hair. Ex10sions are made of natural human hair, carefully selected and minimally processed. Our wide variety of lengths and colors lets you choose the extension that's a perfect match for you.
To choose extensions that have good volume and long life, check the grams of hair in an extension set. Ex10sions are always at the highest recommended gram weight for tape in hair extensions.

Re-usable tape attachment technology for long life and style options
Tape attachments for hair extensions are easy to attach and remove without damaging your hair. As hair grows, the tapes are gently removed and the extensions are reapplied. When well cared for, tape in hair extensions have a long life, ranging from six months to two years.
Tape attachments also provide the most versatile styling of any permanent hair extension type. You can have a ponytail, bun, or a dramatic updo with well-applied tape in extensions. The tape attachments simply flip up and blend in for updo styling. Ask your hair professional to show you how.
Installing and removing hair extensions
Installing hair extensions is simple. Call your hair salon, schedule an installation appointment, and bring your Ex10sions with you. Each pack of Ex10sions has 20 tape in wefts for precision styling.
Your salon professional will install and style your Ex10sions for you. They place the tape in wefts, attach them, and trim the extension hair. The extensions and your natural hair blend together. Ask for styling tips so that you can recreate your salon look at home.
To these extensions out easily, use It's a 10 Ex10sions adhesive remover. Again, for the best results, ask a salon stylist to help you. They will remove extensions carefully so that you can use them again. Renewing them takes less time because they are already cut for your hair. Small changes to styling over time, such as a trim of the ends, will refresh them, because Ex10sions are human hair.
Can I be active while wearing hair extensions?
Yes. You can work out, get sweaty with your favorite sports, and go swimming with tape in extensions. Before you get active, always secure extended hair in a loose braid. If you swim, avoid very tight-fitting swim caps. These can pull on extensions. And be aware that swimming often in chlorinated or salt water will stress extensions, just like swimming stresses natural hair.
How should I care for hair with extensions?
With the right tools and products, it's easy to care for hair extensions. These recommendations will help you care for your extensions, their tape attachments, and your own hair in healthy harmony.
Take time to handle hair gently
When you get hair extensions, take a day to get used to them. Simple things like sliding a bag over your shoulder, or leaning against a car seat, feel different with more hair. You'll soon learn how to move to avoid catching your hair.
Washing and caring for extended hair takes more time, too. After all, you have more, longer, thicker hair! A hair routine that once took twenty minutes may now take an hour, or even two. Give yourself the time. You'll love the results.
Start with a detangling brush
You want to take care of your new hair, so put away bristle brushes and old combs that are missing teeth. Instead, use a detangling brush, with spaced and soft-tipped bristles that are gentle on all your hair. The Miracle Detangling Brush makes managing extended hair a breeze. Stroke this through your hair two or three times daily to get rid of any knots or snarls. Start at the ends and work your way up the hair length, carefully.
Wash gently and focus conditioner on hair ends
When you have tape in extensions, you can wash your hair up to two or three times a week. Detangle your hair before you wash it.
For washing, use a small to medium amount of rich shampoo. Stroke your finger-tips gently between extension tapes to cleanse hair roots. Miracle Blow Dry Glossing Shampoo gives a silky touch during and after washing and prepares your hair for styling. It's also sulfate-free, so it's soft on extensions.
Follow your shampoo with a quality conditioner. Focus conditioner on the lower half of the hair, such as Glossing Glaze Conditioner. Do not put conditioner on the extension tapes – too much conditioning interferes with tape adhesion. Your scalp's natural oils will condition the hair around the tapes.
You'll use leave-in conditioner more when you have natural hair extensions. This will keep the additional hair of your extensions in the best condition. Always complete your hair washing and conditioning with a leave-in. Again, focus on conditioning your hair's ends. You might apply some leave-in between washes, onto the dry ends of your extensions, for a conditioning boost. For straight hair, keep it silky with Miracle Leave-In Conditioner Plus Keratin. Wavy locks love Silk Express It's a Miracle Silk Leave-In Conditioner – this lighter formula keeps waves bouncy.
Style dry and with care
Wait until your hair is mostly dry to style or blow dry it! This is important. Waiting until hair is dry or nearly dry helps your tape attachments keep their integrity. It also avoids stressing your own hair. To protect extensions, before or just after you style, shield them with Miracle Oil Plus Keratin.
Please do not 'tease' your hair roots with a comb. Again, handling with care will keep your extensions where they've been placed. Instead, enjoy the volume and styles you can try with extended hair.
Choose a dry shampoo carefully
Dry shampoo helps freshen hair so that you look good between washing. It can help you so that you can wash hair a little less often – and that gives hair extensions a longer life. Unfortunately, many dry shampoos make extended hair too dry, stripping away moisture and sleekness. Miracle Dry Shampoo and Conditioner In One is ideal for extensions because it conditions as it cleanses.
Secure hair before sleeping
Lay down to sleep only when your hair is fully dry. Secure your hair in a loose braid with a soft scrunchie or padded elastic at the end. And sleep on a clean, smooth pillowcase to keep your hair fresh between washes.
All this care pays off with beautiful hair. You'll enjoy your look for weeks each time the extensions are applied, thanks to Ex10sion's commitment to quality.