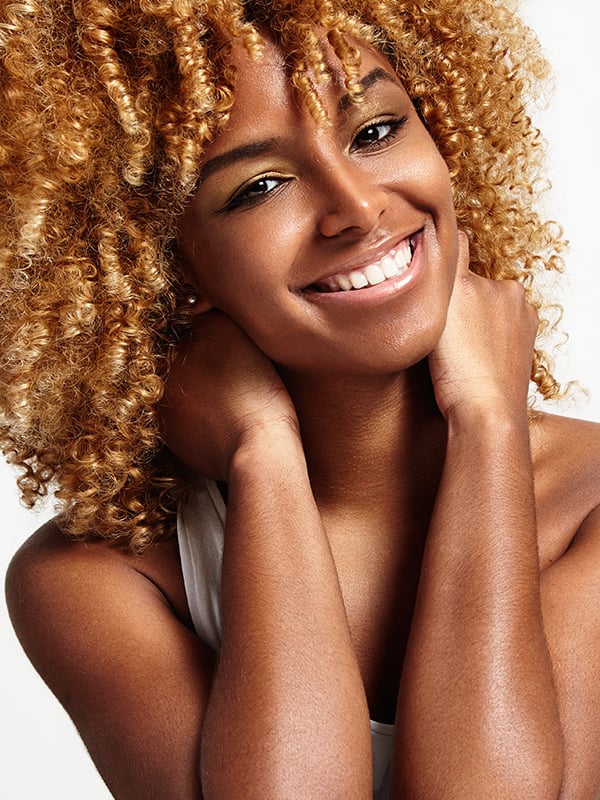 Changing up your look can be refreshing. Trying out the latest hair trend or straying from your natural hair color is a fun and exciting way to go about updating your look. But when it comes to color-treating your hair, there's a lot to consider.
From which look to go for to which colorist to visit, the entire experience can feel like information overload. In many cases, color-treatment clients step out of the salon and take a breath of relief as they show off their new 'do. However, the process of color-treating your hair shouldn't stop when you leave the salon chair. Taking care of your hair so it remains healthy and holds onto that new color is just as important as the initial treatment.
But don't worry - we've got you covered in that department. In this guide, we'll cover everything you need to know about color-treated hair, including important tips for color maintenance.
Understanding Color-Treated Hair
From trendy colors to fancy patterns to classic highlights, there are tons of options when it comes to color-treating your hair. Some of the most popular types of color treatments include:
Highlights and Lowlights
Highlights and lowlights are great options if you love the natural look! The multidimensional nature of highlights mimics the color variation that would occur naturally in the hair.
If your hair is on the lighter side and you're craving some variation, trying out some lowlights may be your best option. Lowlights are typically added to the underside of your hair so they peak out from underneath.
On the other hand, highlights can add brightness to your hair and are typically applied on the top half (but they can also be added throughout). Highlights and lowlights are the perfect options for someone who wants some change without making a bold statement.
All-Over Color
All-over color is perfect if you love change. This color treatment switches up your entire look with a new hue. You also may choose to layer highlights and lowlights on top of all-over color to add depth and dimension. This option opens up all kinds of possibilities if you want to completely stray from your natural hair color! Just remember: work with a trusted colorist to decide on a color (or color combo) that's right for your skin tone.
Balayage
One of the more popular hair trends in recent years, balayage is a coloring technique that takes into account your hair's natural shape to strategically place highlights. The word "balayage" is French for "to sweep" — and that's exactly how the color is applied. Skilled colorists paint on the highlights in a way that looks natural and maximizes shine when light hits the hair. When done correctly, balayage is a lovely, soft, natural-looking way to add some lightness to your hair.
Ombre
Ombre is a hair color technique in which the color slowly transitions from one shade to the next from roots to tips. The most common ombre style is dark roots and lighter tips. Ombres can range from subtle and natural looking to bold and sharp, depending on your preference. A huge advantage of this color treatment is the low maintenance, especially if the root color is your natural color. As your hair grows out, the ombre will simply grow with it.
Gray Coverage
Though gray and silver hair have become trends of their own, you might prefer to cover your gray strands by color treating them to match the rest of your hair. Gray coverage is relatively high maintenance, though it is less so than all-over color since not every hair is being treated (in most cases).
Video Tutorials for Color-Treated Hair
How to Care for Color-Treated Hair
Reduce Heat Use
Since color-treated hair tends to be a little more fragile than unprocessed hair, it's important to be gentle when heat styling. Blow drying, curling, and straightening hair without a proper heat protectant can lead to irreversible damage and, eventually, breakage. If possible, limit the frequency of your heat styling to once per week. When you do style your hair with heat, make sure to use a quality heat protectant product to minimize damage.
Deep Condition Regularly
Color treatments can leave hair feeling dry and brittle, so it's important to restore your hair's moisture by regularly using a deep conditioner. This can be in the form of a leave-in conditioner, a traditional deep conditioner to be used in the shower, or a hair mask. These products add much-needed nutrients to your hair and help to quench your thirsty tresses. Make sure to use a treatment like this weekly, or as needed. If your scalp tends to be on the oily side, focus the product on your ends — this is most likely where your hair needs moisture the most anyway.
Trim Ends Regularly
Whether your hair is processed or not, split ends and breakage are natural. Since processed hair tends to dry out more easily, it needs to be trimmed regularly to keep the ends nice and healthy. Getting rid of those dry ends will improve the overall appearance of your hair. It's also smart to discuss your hair goals with your stylist so you two are in alignment with the direction you want to take your hair. For example, if your stylist is aware that you're trying to grow your hair out, he or she should take that into consideration when trimming your hair. If you establish a regular trimming regimen, only trimming off a tiny bit each time will be effective.
Protect Your Tresses
There are tons of chemicals and elements that you come into contact with daily that can be damaging to color-treated hair. Try being hyper-aware of any potential damage: if you're going to spend the day in the sun, try throwing on a cute hat to protect your hair from the damaging rays. If you're going swimming in a chlorine-treated pool, wear a swim cap or put your hair in a bun and avoid submerging your head. The more gentle you are with your precious tresses, the healthier they will be.
How to Maintain Your Hair Color
In most cases, it takes hours of time and a substantial chunk of your paycheck to color treat your hair — so why let it fade? There are lots of things you can do to ensure that your freshly colored locks stay vibrant longer. Some of the most effective color maintenance techniques are…
Use Protective Products
Unfortunately, not all hair products are designed for color-treated hair. Some harsh ingredients may result in premature fading. To avoid any damage or stripping of your new hair color, look for products specifically designed for color-treated hair.
Shampoo Less Frequently
Even if you've already found a great color-friendly shampoo and conditioner, consider washing your hair less. Leaving it alone as much as possible will help the color last longer, which means less salon time and more time showing off your hue. If you need a little help with built-up oils on non-washing days, dry a color-friendly dry shampoo.
Reduce the Temperature
Super-hot water can result in faded color, even if you're using the right products. Hot water opens the hair cuticle, which allows the color to escape faster. Stick to lukewarm or cool water whenever possible!
How to Choose the Right Products for Color-Treated Hair
With so many products on the market, it can be tough to sift through to find the perfect product for your color-treated hair. To help you out, we've put together a list of color-enhancing ingredients to look for:
Hydrolyzed Collagen: a protective conditioner created from strengthening compounds like those found in bones and skin
Magnolia Bark Extract: an essential oil with antioxidant properties to protect from UV and environmental damage
Magnolia Leaf Extract: a natural stress reliever that soothes hair and scalp
Magnolia Flower Extract: a weightless, non-permanent color enhancer that naturally brightens blonde tones
Common Concerns for Color-Treated Hair
Though color treatments are a fun way to switch up your look, they come with a few downsides that should be taken into consideration. Have no fear — each downside has a counteractive treatment that will help keep your hair healthy and vibrant.
Dry, Damaged Hair
If you neglect their hair after stepping out of the salon, you may be in for some trouble. But if you invest in the right products and make an effort to restore your hair's health, you'll end up with even healthier hair than what you started with.
Above all, keep your hair hydrated and listen to the signs it gives you. For example, if your scalp is becoming oily more quickly, avoid moisturizing the top half of your hair. On the other hand, if you notice that your scalp is becoming increasingly dry and itchy, apply a moisturizing treatment from your roots to your tips. Be aware of what your hair is telling you and learn how to best respond so that you can heal any current damage and avoid future damage.
Fading Color
While no color treatment is completely permanent, there are things you can do to dramatically decrease the fading of your color. Using the right products, avoiding hot water, and being protective of your hair in general are all important tips for preserving hair color. Any activity that involves opening up the hair shaft puts you at risk for color loss!
What are the Best Products for Color-Treated Hair
Specially formulated to meet the needs of natural and color-treated blonde, our Miracle Leave-In for Blondes de-frizzes, detangles, restores moisture, and enhances highlights, shine, and manageability without any dulling residues.

Miracle Five Minute Hair Repair for Blondes

Lightweight and infused with natural color enhancers, It's a 10 Five Minute Hair Repair for Blondes repairs damage, reduces brassiness, maximizes brightness, and smoothes and seals strands from root to tip.

Miracle Moisture Shampoo Sulfate Free

Since sulfates can be damaging to color-treated hair, use our Miracle Moisture Shampoo Sulfate Free to intensely moisturize and cleanse without damage.

Potion 10 Miracle Repair Hair Mask

Infused with proteins, conditioners, softeners, and more, this in-shower, leave-on mask penetrates deeply into hair to repair breakage, eliminate frizz, strengthen follicles, and smooth the cuticle for a healthier-all-over result.